CEX: CEX東京2&CEXディスカッション会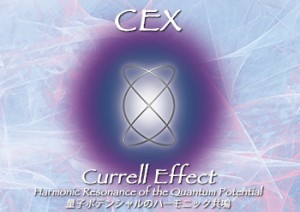 第1回目のCEXは満席でスタートし、セッション後のCEXディスカッション会でのシェアリングで、CEXナビゲーターの皆さんは素晴らしいCEXセッションやアフターエフェクトを体験したことを知り嬉しく思います。
そして…第2回目のCEXは9月27日〜29日に開催します。
正式発表前にすでに数名予約が入り、嬉しいスタートです。CEXのセッションを受けることが出来る人数は限られているため、お見逃しなく!
CEX東京2
2014年9月27日(土)~ 9月29日(月)
スペース オブバイフォー


http://transformation.ishwish.net/cex/
また今回もCEX参加者のためにCEXディスカッション会を開催します。CEXナビゲーターが、体験やアフターエフェクトをシェアし交流できる、楽しく貴重な機会です。こちらにもあわせてご参加下さい。♪
CEXディスカッション会
2014年10月5日(日)15:30~18:30
Pico Pico Cafe(ピコピコカフェ)
http://transformation.ishwish.net/cex/discussion/form.html
*CEX東京1とCEX東京2の参加者が対象
——-
The first CEX started with a full house. At the Discussion Group after the CEX, CEX Navigators shared their wonderful CEX sessions and amazing aftereffects.
And… the second CEX is coming in September!
We are already receiving reservations, even though we have not made it official yet! Seats are limited for CEX, so don't miss this opportunity!
CEX Tokyo 2
Sep. 27 (Sat) ~ 29 (Mon), 2014
Space ofbyfor
http://transformation.ishwish.net/cex/discussion/form.html
We are also having a CEX Discussion group again for the CEX participants (for CEX 1 and CEX 2). It is a fun and very useful opportunity for the CEX navigators to share their experiences and after effects.
CEX Discussion Group
Oct. 5 (Sun), 1:00~4:00pm
Cobara-Hetta Kichijoji, Tokyo
http://transformation.ishwish.net/cex/discussion/form.html
* Please contact tt_office@ishwishi.net for details. 😉