NEWS: Garden Series ~ ガーデンシリーズ
ガーデンシリーズCDセット
Garden Series CD Set
より調和された生活・人生のためのサウンドバイブレーション
Sound Vibrations For A More Harmonious Life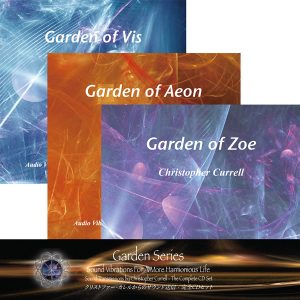 ガーデンシリーズのCDは最初のCDが発売されて以来大変好評で、ベストセラーになっています。クリスマス&ホリデーシーズンに合わせて、ガーデンシリーズCDをセット価格での提供を開始いたします!各CD 2,500円・セット 7,000円。
TPOに合わせて、様々な場やシチュエーションでの浄化と調和にBGMとして使っていただければ嬉しく思います。
2017年12月1 日からオンラインショップで販売開始!
*オンラインショップ
http://audiocybernetic.cart.fc2.com
Garden of Zoe ~ ガーデン・オブ・ゾー
ガーデンシリーズ最初のCD。周りの環境や空間の調和と浄化を目的としている。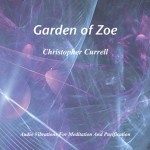 Garden of Zoeの記事
Garden of Aeon ~ ガーデン・オブ・イーオン
ガーデンシリーズ2枚目のCD。スピリットを浄化・調和し高めることを目的としている。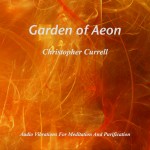 Garden of Aeonの記事
Garden of Vis ~ ガーデン・オブ・ヴィス
ガーデンシリーズ3枚目のCD。さまざまな活動のバックグラウンドで流すことで、その場をクリーンなエネルギーに整え、活気のある職場に適した素晴らしいポジティブなバイブレーションのハーモニーを作り出す。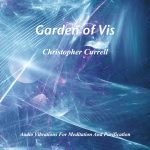 Garden of Visの記事
無限の喜びと調和♪
 ~ お知らせ ~
*次回のCE/CE-RELAXセッション
CE&CE-RELAXセットのセッションは残り2席になりました!お早めのご予約をお勧めします。
☆カレルエフェクト
クリストファーが創り出すサウンドバイブレーションを高性能のオーディオ再生システムで聴くことで、リスナーは宇宙・ユニバースのバイブレーションと共鳴しコネクトし、ユニバースへの旅、異なった時空間や次元への旅を体験し、意識拡張を促すとてもパワフルなサウンドのセッションです。本来の自分をより知ることで、自らの人生を歩む手助けになるきっかけを与えることでしょう。
☆CE-RELAX
CE-RELAXは、バーチャル・フォーレスト(仮想の森)で活力を得て生き生きとなるような体験であると考えるといいでしょう。その素晴らしい自然環境はあまりにもリアルで、まるで実際に森の中にいるような気分になります!ストレス解消、リラックス、リフレッシュが目的です。カレルエフェクトを受けるにあたって最適な状態に調整するため、カレルエフェクトの準備に最適です。
《CE & CE-RELAX東京》
2017年12月23日(土)~ 12月25日(月)
所要時間 – CE&CE-RELAXセット 約3時間
所要時間 – CE/CE-RELAXのみ1.5時間
会場: スペース オブバイフォー
CE詳細&予約:
http://transformation.ishwish.net/session/


CE-RELAX詳細&予約
http://transformation.ishwish.net/relax/

*スピリチュアルTV
次回は12月4日午前8時に出演します。
http://spiritual-tv.com/
スピリチュアルTVのインタビューやレクチャーの動画および『スターピープル』マガジンのインタビュー記事。
http://transformation.ishwish.net/video.php
*Star Peopleマガジン
クリストファーのインタビュー記事がスターピープルマガジン2017 Winter Vol. 65号に掲載されます。「聴くことによる悟り」をテーマにした特集、12月15日発売予定です。お楽しみに!
無限の感謝と喜びを込めて!
Garden Series CD Set
Sound Vibrations For A More Harmonious Life
Garden CDs have been very popular and they have been our best selling CDs since we released our first Garden CD. We have decided to provide a Garden Series Complete CD Set (2,500 yen each, 7,000 yen for set) starting this Holiday season!
We hope you can use these CDs as BGM for various occasions in order to purify and harmonize the vibration.
Garden Series Complete CD Set will be available from our online shop starting Dec. 1, 2017.
<Online Shop>
Currently Japanese only. Please email us if you are interested.
http://audiocybernetic.cart.fc2.com (Japanese)
Email: tt_office@ishwish.net
Garden of Zoe
The first CD is designed to purify and harmonized the environment.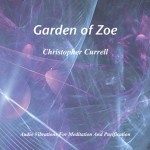 About "Garden of Zoe"
Garden of Aeon
The second CD is designed to purify, harmonize and elevate the vibration of the spirit.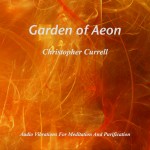 About "Garden of Aeon"
Garden of Vis
The third CD is designed to be played in the background of your active environment. It can be used to create clean energy in the background of various everyday activities. It also creates a wonderful positive and harmonious vibration for the active workplace.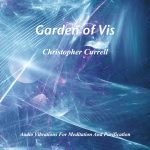 About "Garden of Vis"
Infinite Joy and Harmony… ♪
 ~ Announcement! ~
*Next CE/CE-RELAX Session
☆Currell Effect
By listening to the sound vibrations created by Christopher, listeners can resonate and connect to the vibration of the universe and experience journeys through the universe, different times and dimensions. The Currell Effect is a very powerful sound session, which helps people expand their consciousness. People can live their own lives once they know who they really are. Hope this provide such an opportunity for you!
☆CE-RELAX
Think of CE-RELAX as an invigorating experience in a virtual forest. A wonderful nature environment, so real, you feel you are actually there! The propose is to de-stress and relax. It is a great way to prepare oneself for a CE session as well. Being clear headed, rested and relaxed, allows the CE session to be more effective.
<CE & CE-RELAX Session in Tokyo>
Dec. 23 (Sat) ~ Dec. 25 (Mon), 2017
CE & CE-RELAX Set – about 3 hours
CE or CE-RELAX Session – about1.5 hours
Location – Space ofbyfor
Currell Effect
http://transformation.ishwish.net/session/form_en/


CE-RELAX
http://transformation.ishwish.net/relax/index_en.php


*Spiritual TV
The next appearance is Dec. 4th (Mon) at 8:00 am Japan time (Sun. 4 pm, LA time).
http://spiritual-tv.com/
Christopher's interviews and lectures on Spiritual TV.
http://transformation.ishwish.net/video.php
*Star People Magazine
Christopher's interview article will be on "Star People" magazine, 2017 Winter Vol. 65 issue! Sorry Japanese only.
With Infinite Gratitude & Joy!