REPORT: CE & CE-RELAX 2017.12
カレルエフェクト & CE-RELAX 2017.12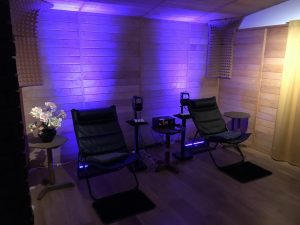 恒例となりましたクリスマスの12月23日〜25日に開催したカレルエフェクト&CE-RELAXは、大変嬉しいことに、開催1ヶ月前にCE&CE-RELAXセットのセッションは満席になり、CEおよびCE-RELAXの枠も1席を残して満席の大盛況に終わりました。
今回は宇宙の旅に行かれた方が多く、それぞれ素敵な体験をしていただけて嬉しく思います。既にセッション後のアフターエフェクトの報告が数々送られてきています。
次回のCE&CE-RELAXは、3月末に開催します!
CE & CE-RELAXセット:新しいセッションの流れとスケジュール
CE-RELAXについて
CEとCE-RELAXの違い
CE体験談
CE-RELAX参加者の声
本ページの最後にあるフォトギャラリーもご覧ください。
 ~ お知らせ!~
*次回のCE&CE-RELAXセッション
席に限りがありますので、お早めのご予約をお勧めします。
《CE & CE-RELAX東京》
2018年3月24日(土)~ 3月26日(月)
所要時間 – CE&CE-RELAXセット 約3時間
所要時間 – CE/CE-RELAXのみ1.5時間
会場: スペース オブバイフォー
CE詳細&予約
http://transformation.ishwish.net/session/


CE-RELAX詳細&予約
http://transformation.ishwish.net/relax/session.php


*スピリチュアルTV
次回は2月26日(月)午前8時に出演します。
http://spiritual-tv.com/
*その他の動画や雑誌の記事
スピリチュアルTVのインタビューやレクチャーの動画および『スターピープル』マガジンのインタビュー記事。
http://transformation.ishwish.net/video.php
*CEPプロフィールページ
遠方にお住いの方やセッションの日程が合わない方は、認定CEプラクティショナーからセッションを受けることもできます。
http://transformation.ishwish.net/cep/
無限の感謝と喜びを込めて♫
CE & CE-RELAX 2017.12
The CE & CE-RELAX held during Christmas ended with great success. All the CE & CE-RELAX set session were fully booked one month in advance.
As always the participants had wonderful experiences and many participants made a trip to the universe this time. We are receiving many reports on their after effects.
The next CE & CE-RELAX will be in March!
CE & CE-RELAX Set: New Flow and Schedule
About CE-RELAX
The differences between Currell Effect and CE-RELAX
Please take a look at the photo gallery at the end of this page.
 ~ Announcement! ~
*Next CE/CE-RELAX Session
<CE & CE-RELAX Session in Tokyo>
Mar. 24 (Sat) ~ Mar. 26 (Mon), 2018
CE & CE-RELAX Set – about 3 hours
CE or CE-RELAX Session – about1.5 hours
Location – Space ofbyfor
Currell Effect
http://transformation.ishwish.net/session/form_en/


CE-RELAX
http://transformation.ishwish.net/relax/index_en.php


*Spiritual TV
The next appearance is Feb. 26th (Mon) at 8:00 am Japan time (Sun. 4 pm, LA time).
http://spiritual-tv.com/
*Other videos and interviews
Christopher's interviews and lectures on Spiritual TV.
http://transformation.ishwish.net/video.php
*Currell Effect Practitioner Program
If you are interested in becoming a CE Practitioner, please see the link below.
http://transformation.ishwish.net/cepp/index_en.php

With Infinite Gratitude & Joy♫